Reputation Management, Building & Promotion Services.
"We help you get more clients and profits by managing, building and promoting your online reputation."
People search for local businesses online
When people want a local service like yours, they are going to Google, Bing, Facebook, Yelp and such. YOU NEED to stand out from the crowd!
"We help you stand out from the crowd."
People read online reviews about local businesses
Do you have more reviews over your competition? How are your ratings vs theirs?
"We help you get more and better feedback / reviews."
People trust online reviews as much as a personal recommendation
Who has better reviews? YOU or your competition? Why?
"We help you get better reviews by working closely with you to come up with a plan that works."
Consumers think that reviews older than 3 months aren't relevant
If you do have reviews, how often do you get them?
"We help you get quality feedback and online reviews on a regular basis."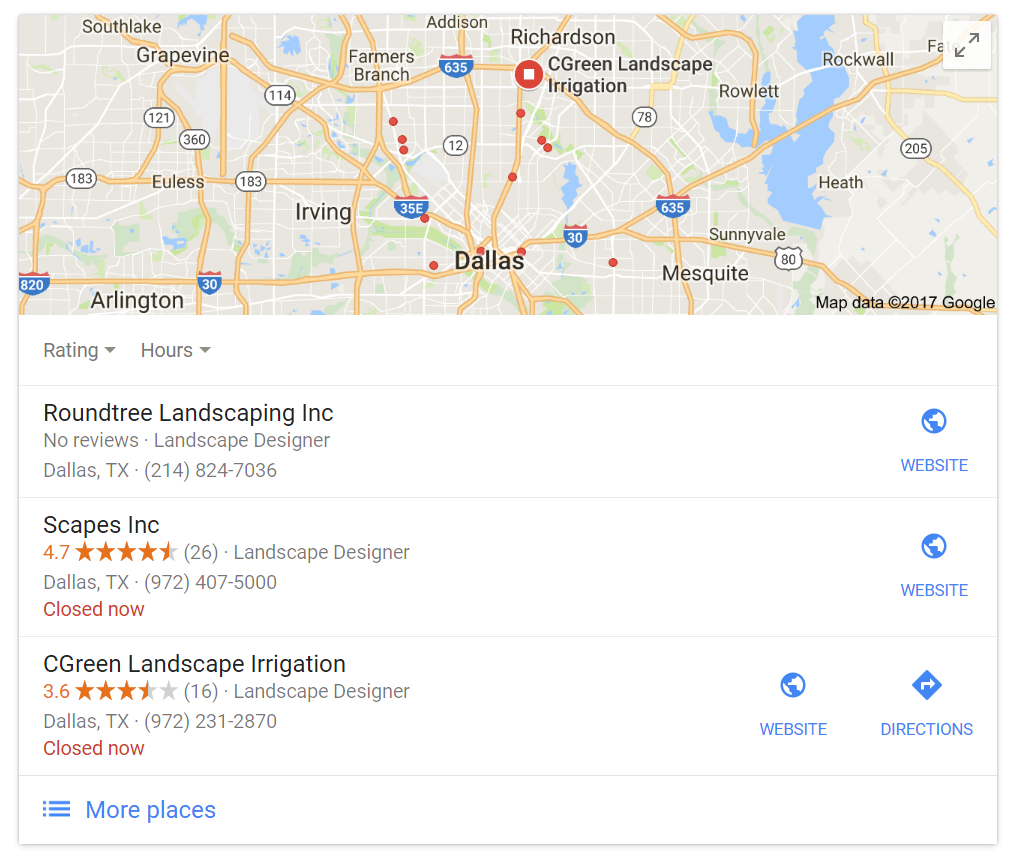 Now that you have read the stats, look at this maps listing…Which business would you call  first?
Roundtree… Scrapes… CGreen?
Most people would choose scrapes… Know why? because they have the most reviews and the highest star rating.
So do me a quick favor will you? Do a search for a term people will use to find you… How do you compare to your competition?
Are you the obvious choice to call? No? then click and setup a consultation today, and let us change that!
Reviews bring in more business PERIOD!
In this day and age, reviews are one off, if not the most influential part of a persons buying decision.
How many times have you looked at the reviews of a product or service before making a buying decision?
If you are one of the 5 that does not use reviews then ask someone you know, they probably do.  🙂
So how do we help you grow, well unlike most of  our competitors that focus on reputation management only, we focus on 3 areas of reputation. We focus on not only Managing your reputation but we also Building and more importantly we PROMOTE your reputation! How do we do this? Look below and see!
REPUTATION MANAGEMENT.
Managing your reputation is one of the most important ways to promote your business today.
One of the main reasons that businesses don't effectively manage their reputation is that they don't even realize they are getting reviews.
We help you manage your online reputation by.
Setting up a GMB listing and optimizing it.
Setting up profiles and optimizing them on other important review sites.
Will monitor those sites for reviews.
Will notify you of any reviews that are posted on the review sites.
We respond to your reviews on your behalf.
Monthly activity report.
Plus More…
REPUTATION BUILDING!
Now that you have done an amazing job for your clients, it's time to ask them to give you some feedback and leave a 5 Star review about their experience and help you attract more customers!
How we help you build your reputation by.
Build a feedback page on your website.
Make business cards, flyers, table toppers and other media to ask for feedback.
Build a "sign in" page.
We Email and if available use SMS to ask for feedback.
Plus More…
REPUTATION PROMOTION!
Now the fun begins, nobody make money just managing your reputation you make money by promoting it!
We Help you promote your Reputation by.
Floating reviews on your website
Custom Reputation page on your website
Market on your Social media sites
Market on your Photo Sharing Sites
Market on your Video Sites (like YouTube)
Market to people that visit your website even after they leave your website.
Market to people that left a review (think coupons for repeat customers.)
Plus More…
Some other key factors that potential clients look for in Reviews
How a Business Responds to Negative Reviews.
Total Number of Reviews (or total lack)
Average Ratings Across Multiple Sites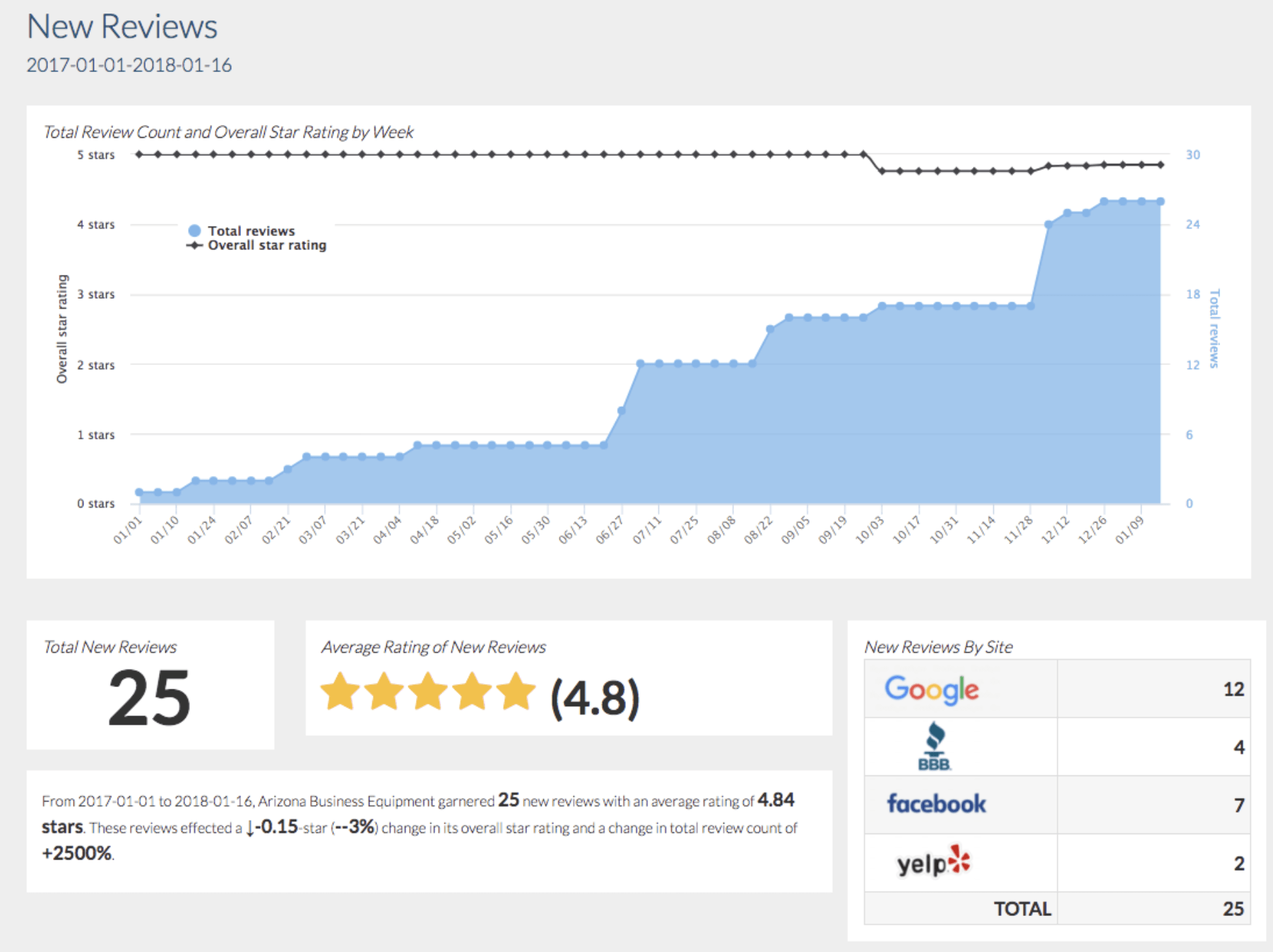 Arizona Business Equipment
25 new Reviews with an average of 4.8 star rating.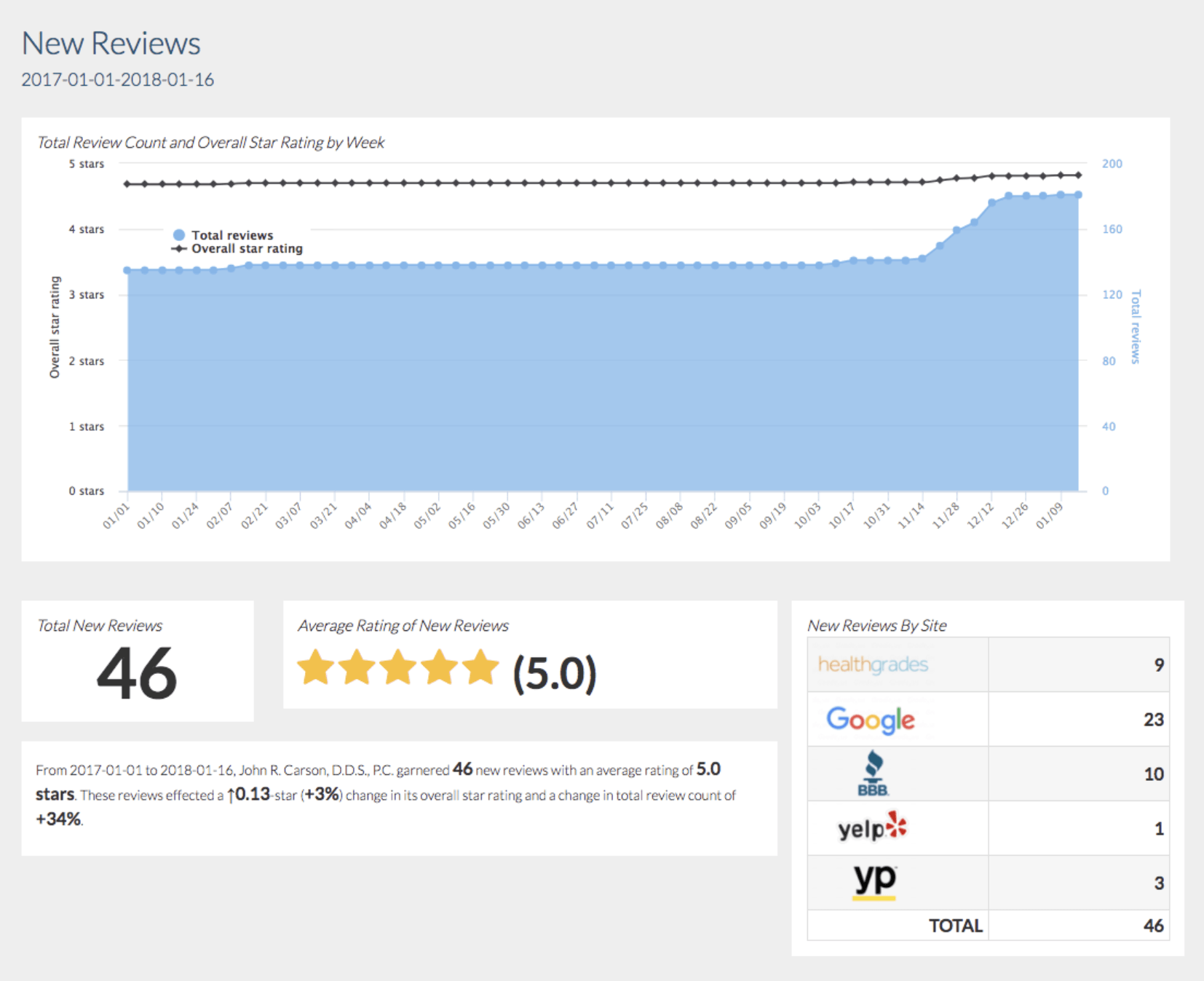 John R. Carson, DDS, PC
46 New Reviews in about one month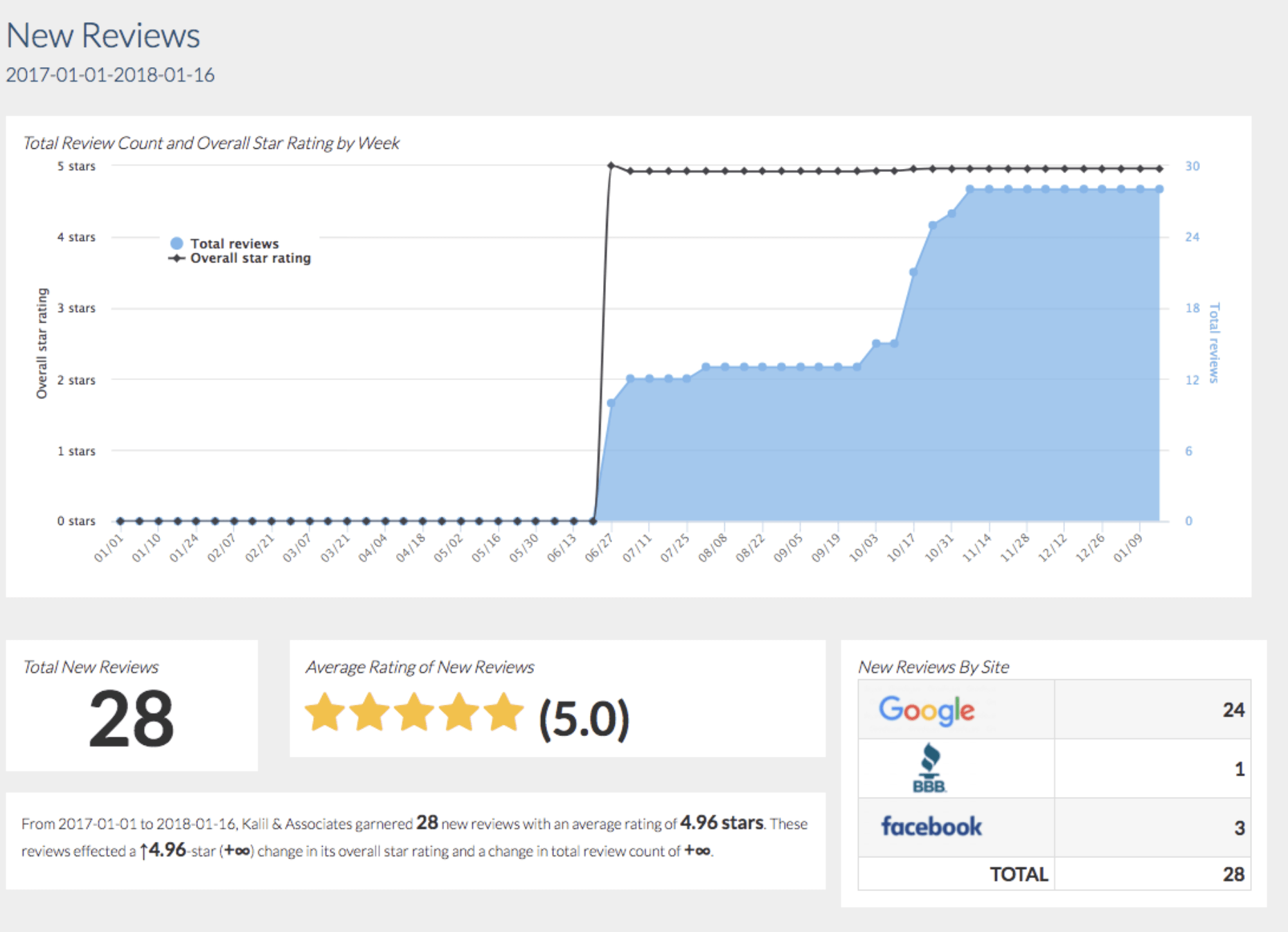 Kalil & Associates Accounting Solution
28 new reviews over 6 months